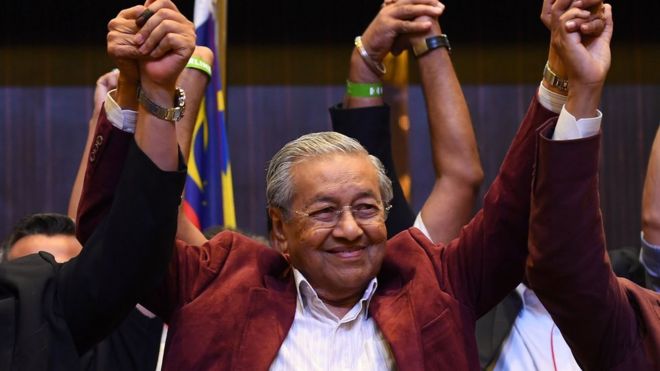 Ok fine, I concede that BN lost and none of the prediction came true. I have written about my 10 post GE wish list and fair enough that I don't get to see any of my wish come true. BTW I once wished to marry Siti Nurhaliza, but it did not happen. So what? Wish remains wish. If it has to be fulfilled, then it is no longer called a wish. In fact, with the victory of PH in GE14, it is getting even more interesting. I have many wishes if PH won the GE14 but of course I am too shy to write it down because I never thought they would win the GE. But against all odd, it happened. So now, I can happily jot them down because I believe our esteemed new government can certainly fulfil my wishes.
I wish I no longer have to pay the 6% GST. How nice the life in Malaysia where more than 170 countries have GST and we don't.
Petrol will be capped at RM 1.50. I no longer have to worry about the high price of petrol, neither do I have to check the floating value of petrol price on every Wednesday. I have so long dreamt to use a 3.0 SUV but always afraid of the high petrol consumption. I guess my dream will come true.
Did I tell you that I wish there is no toll on our roads? With the cheap petrol price, I can drive anywhere I want without the worry of having to pay hefty toll.
Cost of living will become so low. Ikan kembung will be RM5 per KG. With RM 50, I can fill the entire shopping cart in Tesco and still have some change. With my salary of RM 3000 per month, I can eat out, shopping at mall every weekend and watch every new blockbuster release in cineplex without having to worry about my expenses. Not to forget to keep my iPhone trendy on every new release.
RM 3000 is just a starting pay for a fresh graduate like me and I still don't have to pay my 30k PTPTN loan. Although I wish they completely write off my loan, they told me that I only need to pay when I earn more than 4000 a month. Screw it. Who wants to earn RM 4000 and pay the loan when I can live like a king with RM 3000?
I also wish to buy my dream home. I guess my wish will finally come true. There are so many affordable housing that I no longer need to rent. BTW, who cares about bumi discount when the price of the house is dirty cheap?
I can finally plan my oversea vacation. Why not? I wish Ringgit will be very strong very soon. I know to expect 1 to 1 conversion to USD is a bit overestimate. But nothing wrong to wish for least at RM 2 to 1 USD. With such a strong currency and not to forget the ultra-cheap petrol and cost of living, where is better to spend my past time if not on oversea vacation.
Finally I wish I can drive my 3.0 SUV using highway without toll to Penang Island via an undersea tunnel.
Final note: Remember, wish remains wish. If it has to be fulfilled, it is no longer call wish.